"A master class in literary suspense."

--The Washington Post
"This is a convincingly redemptive and celebratory novel: an affirmation of the way that heroism and human fallibility coexist, of how good parenting comes in unexpected packages, and of the way that we are marked by our encounters with each other and the luminous universe in which we dwell."

--Publisher's Weekly, starred Review
★ ☆ ABOUT THE BOOK ☆ ★
After years spent living on the run, Samuel Hawley moves with his teenage daughter Loo to Olympus, Massachusetts. There, in his late wife's hometown, Hawley finds work as a fisherman, while Loo struggles to fit in at school and grows curious about her mother's mysterious death. Haunting them both are twelve scars Hawley carries on his body, from twelve bullets in his criminal past---a past that eventually spills over into his daughter's present, until together they must face a reckoning yet to come. This father-daughter epic weaves back and forth through time and across America, from Alaska to the Adirondacks. Both a coming-of-age novel and a literary thriller, The Twelve Lives of Samuel Hawley explores what it means to be a hero, and the cost we pay to protect the people we love most.
THE TWELVE LIVES OF SAMUEL HAWLEY was published in the U.S. on March 28, 2017 by The Dial Press, and in the U.K. on April 6, 2017 by Tinder Press. The book has been optioned for television by director Matt Reeves (6th & Idaho), producer Michael Costigan, and Endemol Shine.
★ ☆ ORDER NOW AT: ☆ ★
★ ☆ ADVANCE PRAISE ☆ ★
"The Twelve Lives of Samuel Hawley is one part Quentin Tarantino, one part Scheherazade, and twelve parts wild innovation. Hannah Tinti proves herself to be an old-fashioned storyteller of the highest order."

--Ann Patchett
"A miraculous accomplishment in genre-bending: Not only a gripping American-on-the-run thriller, it's also a brilliant coming-of-age tale and a touching exploration of father-daughter relationships. Regardless of what your reading tastes are, there's something here for absolutely everyone."--Newsweek

"With life-or-death struggles in dramatic settings...and starring a fiercely loving, reluctant criminal and a girl of grit and wonder, Tinti has forged a breathtaking novel of violence and tenderness." --starred review, Booklist ★"The Twelve Lives of Samuel Hawley is an adventure epic with the deeper resonance of myth...Tinti exhibits an aptitude for shining a piercing light into the corners of her characters' hearts and minds. Her ability to lay bare their passions, portraying their vulnerabilities and violent urges with equal insight, leaves the reader at once shaken and moved."--O Magazine

★"(Tinti) fuses urgent, vibrant storytelling with a keen understanding of broken people desperate to be whole."--Newsday ★"The Twelves Lives of Samuel Hawley is a thrillingly told tale that touches on the mythological and the mundane with equally compelling results."--Buzzfeed
★"Hannah Tinti's The Twelve Lives of Samuel Hawley is a riveting character-driven thriller, a father-daughter road trip you won't soon forget. Fans of The Good Thief who have been waiting for whatever comes next from this gifted writer will find their patience richly rewarded."
-- Richard Russo

★"The Twelve Lives of Samuel Hawley is utterly magnificent—gripping, suspenseful, funny, and so full of heart. Young Loo and her father are contemporary characters with the stature and magnetism of the great heroes of literature. The reader in me was racing through to find out what would befall them, while the writer, awestruck by Hannah Tinti's powerful storytelling, was desperately trying to slow down. This is a book I will return to again and again, for sheer pleasure and to learn how it is done."
--Ruth Ozeki
★"What Hannah Tinti knows about fathers, daughters and time could, as they say, fill a book––and truly does. The Twelve Lives of Samuel Hawley is bold, exciting, and original."
--Meg Wolitzer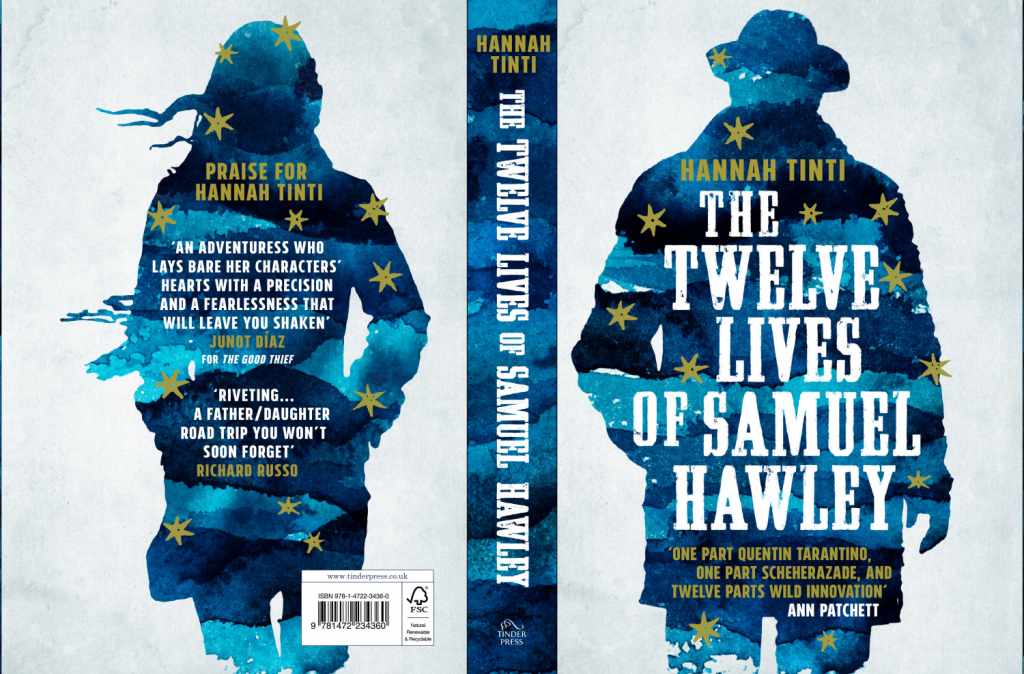 (UK Cover, Tinder Press)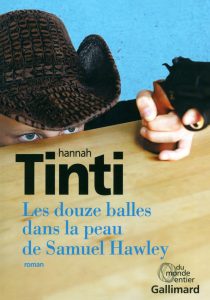 (French Cover, Editions Gallimard)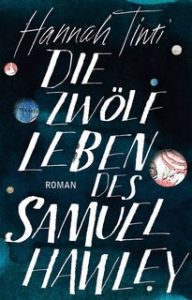 (German Cover, Kein & Aber)
Forthcoming Editions:
Polish: Papierowy Ksiezyc/Caput Mundi Books