About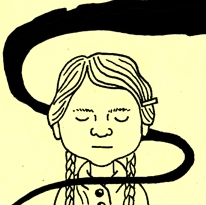 Hannah Tinti grew up in Salem, Massachusetts. Her short story collection, Animal Crackers, has sold in sixteen countries and was a runner-up for the PEN/Hemingway award. Her best-selling novel, The Good Thief, is a New York Times Notable Book of the Year, recipient of the American Library Association's Alex Award, winner of the John Sargent Sr. First Novel Prize, and winner of the Quality Paperback Book Club's New Voices Award.
Hannah is also co-founder and editor-in-chief of One Story magazine, and received the 2009 PEN/Nora Magid award for excellence in editing. Recently, she joined the Public Radio program, Selected Shorts, as their Literary Commentator.
Illustration by Arthur Jones.
Interviews: