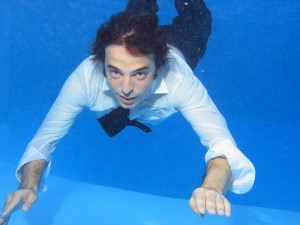 This week on
Selected Shorts,
we've got three great stories about fresh starts and new beginnings. The first is Etgar Keret's "Healthy Start," which is a part of his collection,
Suddenly A Knock on the Door.
It starts with a simple premise--a man gets mistaken for someone else at a restaurant. But when he decides to continue the ruse, it becomes a habit, until each day he pretends to be someone else. Next we have a story by
Ann Beattie
, "Hoodie in Xanadu." Set in Key West, a place where people go to re-invent themselves, the narrator, Flora, discovers her neighbor is hiding something magical and unexpected behind his door. The final story, "Best Worst American," by Juan Martinez, is a short-short that turns Walmart into an extraordinary landscape, where a man gets the chance to thank somone who gave him the confidence to start a new life. You can listen to this inspiring program for free over at
WNYC
, on
podcast
, on the
Selected Shorts
site
,
or the old fashioned way, on
your local public radio station
. I had a great time recording this show with
guest co-host, Etgar Keret,
who called into WNYC from Tel Aviv. You can listen to the extended version of my interview with Etgar below, as we discuss his writing process, as well as each of the stories at length, over cups of coffee 5,000 miles apart.
Etgar Keret
on loneliness, Kublai Khan, and Walmart: