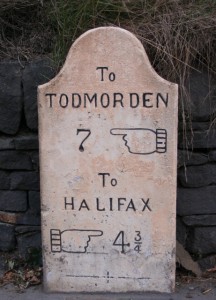 Milestones are markers that tell you how far it is from where you've come, and how far it is to where you're going. I've been on
Selected Shorts
for about a year now, and this week's episode marks where it all began. Back in 2010, the program recorded a story of mine, "Milestones," read by the amazing
Laurie Anderson
. Isaiah and Kathy Minton, the producer of
Selected Shorts,
invited me to WNYC to do an interview about the piece and the rest, I suppose, is history--I was invited to come on board as the show's literary commentator. I'd written "Milestones" for an anthology,
Lit Riffs,
which asked authors to contribute pieces of fiction based on music. My story was inspired by one one of my favorite albums,
Milestones by Miles Davis.
To me the title song, "Milestones," captures more than any other what it's like to live in New York--the energy, the rhythm, and the way a person can be separate and then weave back into the crowd--a sense of loneliness as well as belonging. I decided to break the song apart and follow its structure. When the chorus came through, I wrote about a bustling, city street; when John Coltrane and Miles Davis did their solos, I went into the interior lives and memories of the characters. I also used the names of all the musicians in the story: Miles Davis, Julian "Cannonball" Adderley, John Coltrane, Red Garland, Paul Chambers and "Philly" Joe Jones.  So listen in on
WNYC,
your
local radio station
or on
podcast
to hear this story of music and memory and also, a milestone: the first recording I ever did with
Isaiah Sheffer.
In addition, you'll get to hear "Wunderkind" by Carson McCullers, read by Kelli O'Hara, which focuses on another great piece of music:
Ludwig von Beethoven's Piano Sonata No. 12
. And if you've never had the pleasure of listening  "Milestones," click on the link below. Hopefully you will hear bits and pieces reflected in the words.