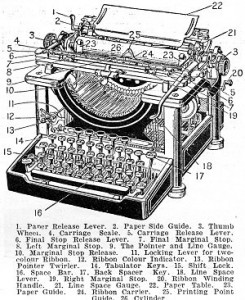 For years, old students of mine, schools I've visited, and writers I've worked with have asked if I would ever teach a class again. (In the past I've taught at New York University, Gotham Writers' Workshop, Colgate Writers' Conference, Breadloaf Writers' Conference, the Imagination Conference, & the Sirenland Writers' Conference, but my focus for the past few years has been doing intensive one-on-one editing with One Story authors.) 
At long last, I've decided to try an open, intensive 5 day workshop. Details are below. The class will be limited to 10 students, max. If anyone is interested, they should email info (at) hannahtinti.com with a brief statement of purpose, telling me what your writing project is, and what you hope to get from the class.
Intensive fiction class with One Story co-founder and editor in chief Hannah Tinti
This intimate, 5-session class will include a workshop of each student's fiction, craft talks, close editorial work, and one on one individual meetings. Sessions will last for 2 1/2 hours with Tinti illustrating how to find the heart of a story or novel, as well as how to pinpoint its weaknesses. Each student will leave the class with a greater understanding of revision and a game plan for the next step in their writing career.
Hannah Tinti is co-founder and editor-in-chief of One Story magazine, a journal that has helped launch the careers of writers across the country, and for which Hannah recently won the 2009 PEN/Nora Magid award for her editorial work. Her short story collection, Animal Crackers, has sold in sixteen countries and was a runner-up for the PEN/Hemingway award. Her novel, The Good Thief, is a New York Times Notable Book of the Year, recipient of the American Library Association's Alex Award and winner of the John Sargent, Sr. First Novel Prize from The Center for Fiction.
Class will meet in 5 sessions, Feb. 24-Feb. 28, 2010:
Wednesday, Feb. 24th, 6:30-9 pm
Thursday, Feb. 25th, 6:30-9 pm
Friday, Feb. 26th, 6:30-9 pm
Saturday, Feb. 27th, 2:30-5 pm
Sunday, Feb. 28th, 2:30-5 pm
All Classes will take place at the Brooklyn Creative League (540 President Street, btw. 3rd & 4th ave. Brooklyn, NY).
Cost: $750 Includes workshop, lectures, a six-month subscription to One Story magazine, and one-on-one meetings for each student with Hannah to set goals and discuss individual projects.
To apply, send a brief statement of purpose to info (at) hannahtinti.com