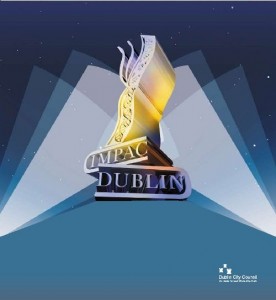 The Good Thief has made the longlist for the 2010 International IMPAC Dublin Literary Award.
The International IMPAC Dublin Literary Award is the largest and most international prize of its kind. It involves libraries from all corners of the globe, and is open to books written in any language. The Award, an initiative of Dublin City Council, is a partnership between Dublin City Council, the Municipal Government of Dublin City, and IMPAC, a productivity improvement company which operates in over 50 countries. The Award is administered by Dublin City Public Libraries. 156 titles have been nominated for the €100,000 Award. It is the world's most valuable annual literary prize for a single work of fiction published in English. The nominations come from 163 libraries in 123 cities and 43 countries worldwide. The Shortlist for the award will be announced on April 14, 2010, and the winner will be announced in June 17, 2010
The Good Thief was nominated for the award by two libraries: Bibliotheek Rotterdam, The Netherlands and Houston Public Library, Texas, USA.
Many, many thanks to Rotterdam and Houston! It's an honor to be included on this list with so many authors I've read and admired over the years. It also has a special meaning to be recognized by the city of Dublin. I'm half Irish, and spent several summers there growing up. My grandmother, Hester O'Sullivan Lewis, was born in Clonakilty and came to the United States at age sixteen.  She had a challenging life, but she faced it with great humor, and loved to tell stories. If I make it to Dublin, I know it will be because of her, pulling some strings up in heaven.