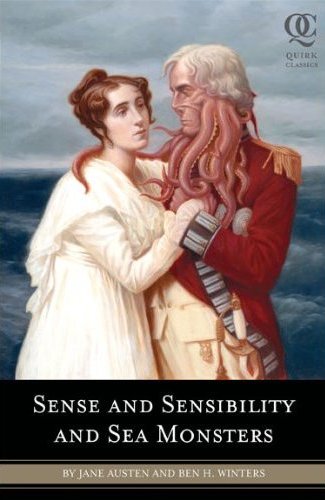 On  September 15th at 7 pm my friend David Del Vecchio, owner of the fantastic
Idlewild Books
is hosting a launch party for
Sense & Sensibility & Sea Monsters
, follow up to the bestseller
Pride & Prejudice & Zombies
. I'll be there acting out a scene with Jane Austen's co-author,
Ben Winters
. I'm hoping to get attacked by a giant squid, but there's no telling what will happen. The only thing I do know is that there will be fried calamari for all. To find out more, go
here
. Or watch the trailer below.